Summary of "Rich Dad and Poor Dad" by Robert T. Kiyosaki
Introduction:
"Rich Dad and Poor Dad" by Robert T. Kiyosaki. The story is truly dedicated to the people who think out of the box, they don't follow a set of procedures that society has created. They don't follow the Mob Mentality.
If you feel you want to create your universe with limitless boundaries of achievement and success. Then you have to be one of them and understand the concept given in the book by heart. I will try to summarize ad cover all the focus in this summary to make this efficient reading for you.
"Rich Dad and Poor Dad" is about Robert Kiyosaki and his two dads. He depicted his real father as "Poor Dad" and the father of his best friend as "Rich Dad". He explained the ways that both fathers chose to live their life and investing money for the future.


The lesson he learned from the observation is you don't need a high-income salary to become rich. Rich people make choices of making their money work for them. The Rich father explained all his life learning and investment choices lessons to both of the boys. He explained how to use and invest the most important thing for a person i.e., Time and Brain.
The outline of the story will be divide into 10 points :
Dependency on sources of income:
The mindset which makes the difference between rich and poor is very large. Poor people depend on one source of income for most of their life. And hardly invest in any other sources to increase their income and in the end left with any savings. While rich people generate multiple sources of income and believe in investment rather than savings.

The same applies to expenses which majorly makes difference, Robert Kyoski is describing how to manage the expense. Poor invest direct earned money in luxury rather than making extra money for luxury. While rich believe in generating cash flow from asset to afford that luxury.

2. How to Reduce your liabilities and expense:
While starting your journey of investment your aim should be to fulfill needful liabilities. And make the best of earning and turn it into investing. This exercise will help you to grow faster than others who end up investing less or save.
To make your asset stronger and reduce taxes one should build a company even if it is small scale. Because an employee have to pay taxes from his earning and left with less amount for earning his livelihood.

3. How to invest:
Poor people are following the mindset of Total income-> expense + savings. Which shows they save the remaining and end up spending those savings on luxury. While the Rich mindset works in the way: Total income-> expense + investment. While allowing them to have one more way of earning rather than savings. Your aim should be to repeat the cycle of making your asset stronger rather than earning more.

Whenever you earn then divide your income in 3 ways:
Pay yourself ( Pay on a skill that helps you to learn more)
Investment to make asset stronger
Pay your bill from remaining.


4. Do's and Don't of investment:
If you are interested in investment then don't follow the mob mentality. Find your own way of investing to pull out the major cash or make your asset much more strong.
Whatever you read and watch makes you the same person . Be aware of the content you follow to enjoy the freedom of imagination and start building their empire. You should repeat the content that helps you in earning and learning more. As it creates an impactful signature in your mind to follow or become the same.


5. Knowledge is the supreme power:
You should have minimal knowledge in every field like accounting, laws, engineering, sales, marketing,, leadership, finance, speaking, and so on. And in case if they don't know then they should have the mindset of learning at every stage of life.
No matter whatever situation you are in have a zeal of learning with the mindset of learning not earning.

If you will take learning as work or business then there is a high probability that you will not learn it. Instead you will try to finish it like your other work and that learning will not help you in the future or personal growth.
Find work or a profession in the field that allows you to learn at least 1 skill or more. The point of choosing a profession is the major investment of your life. As it will give you chance to grow or make you stuck at the same point of life. "Alibaba owner Jack ma also believes in the same philosophy.
6. Analyze the worth of the product or choices
It is very rare to see that asked price is less than the worth. Most of the sellers ask for too much or high price than the worth or the service being provided. Keep yourself with the winners or knowledgeable people to have a mindset of the winner as the company matters.
7. How to avoid the fear of losing asset:
It is well-known fact that at least 1 time in the life of the rich person that leads to bankruptcy or faces the major loss of asset. The person who never lost the asset is the proof that he never had the asset to lost. The fear of losing money will stop you to create more and build your empire. And in case you have encountered the situation of losing everything. Then you will be at the position where you can start big without the fear of losing anything.
In the process of becoming rich you should have bulletproof control over his mind and thoughts. As a Lil distraction of what others think will snatch you the chance of becoming rich.
8. Stop limiting your mindset:

Whenever you find something expensive or out of your budget stop reminding your brain that you can't afford it. Instead develop a habit and train your mind with the question "How will I afford it"? This question will automatically trigger your brain and start finding multiple ways of affording that product or service. This practice will enhance the capability of your brain to achieve beyond imagination.

9. Why be a good listener:
A real leader has the quality of understanding the team mindset for right actions at the right time. It is necessary to listen to someone rather than talking that allows you to be on the learner's side. Avoid the possibility of verbal or any fight as this leads to major energy loss without any profit. In that way, you will be collecting useful and important lessons for life. Because real-time life lessons come from this understanding and learning.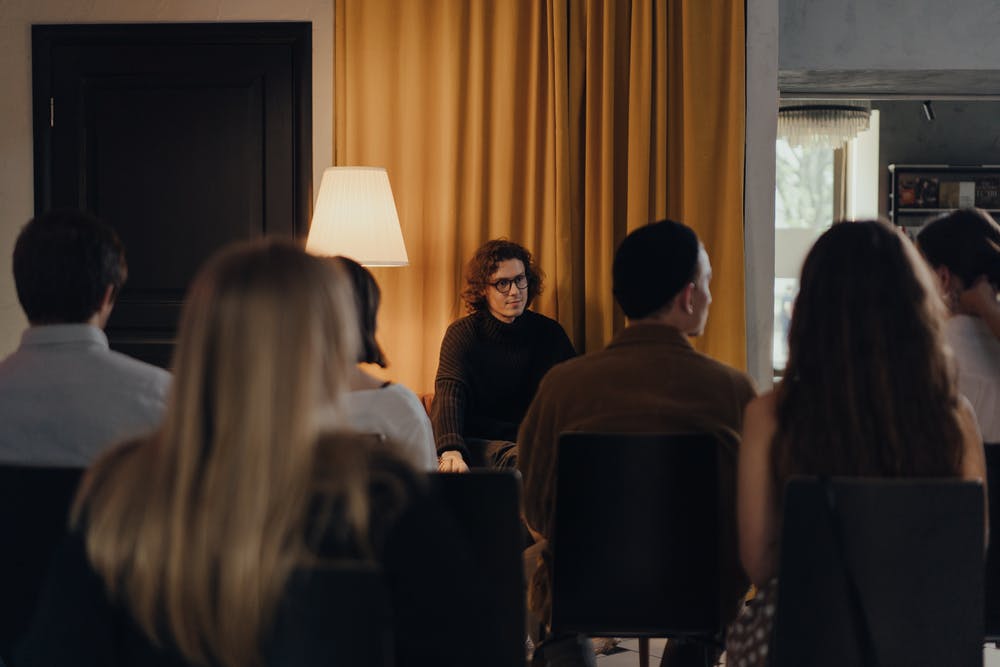 10. Don't wait for Opportunities
Stop waiting for opportunities to earn instead start building ways to earn more in life. The market will go up and down but your hard work will never let you down. You have control of your destiny in your hand. Believe in the power of shaping your life as of your imagination. And start asking your mind repeatedly. How you gonna achieve that, how you will shape your dreams into reality. What major motive of life you have to live and work for.